It can be exciting and stressful at the same time to plan your children's future. You might have an idea of what you want your kid's career to be, but it depends on whether or not it is their preference. It is an unpredictable road, which is why some kids might feel disappointed or miserable with the option their parents preferred. It can end up being a guessing game when deciding on the educational path your children will take. However, you can identify your best option when you pay more attention.
Children require education and development, even in their pre-school days. During those stages, parents can see what interests their kids develop. If you watch their growth closely, you might determine a plausible path for their academic needs. Here are some signs that could lead you to a better understanding of your kid's preferred career path:
Hobbies
Every person will develop hobbies and interests, even during their childhood. Whether it is because of parental influence or something they watched on television, it will pop up sooner or later. As parents, it is necessary to be mindful of those activities. It might be in sports or recreational activities. There might also be a few creative skills like drawing and singing that could be their future career path. Those hobbies play a vital role in a child's entertainment and happiness, so most parents engage in their activities in those areas.
Kids' hobbies and interests can be achievable alongside parents' preferred academic preferences. However, there is a chance that those activities develop into passions, translating into career paths. Fortunately, those situations do not provide too many obstacles. There are plenty of credible schools with athletic or creative programs where your kid can shine. If your kids love sports, you might even find schools that offer scholarships.
Performance arts schools are also available for those with creative skills. It doesn't even have to be part of the curriculum. There are plenty of out-of-school recreational programs where your kids can enjoy developing their hobbies, lessening the weight of parents' decisions when choosing the school.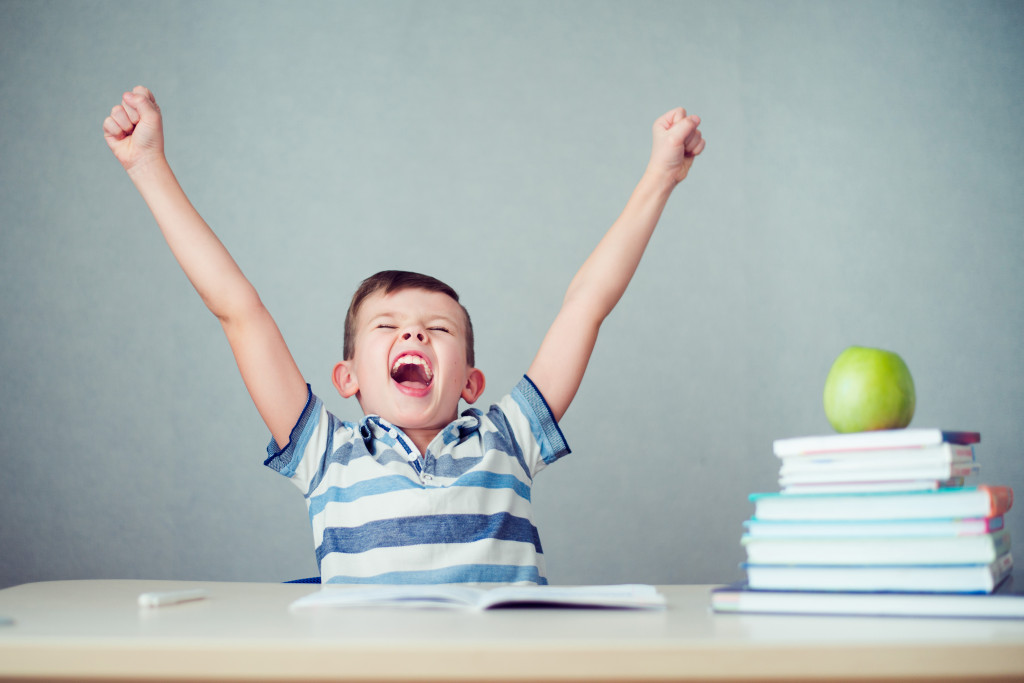 Subject Expertise
There is also a chance where your kids develop an interest through certain school subjects. Kids will have to go through academic classes in their pre-school days, and there might be a few that pique their interest. Some might even display understanding and intellect beyond their age for those subjects. When your kids take an interest in a specific class, parents must assist in nourishing their development in it.
The interest affects your decision for the school for your child. It might take a while before you collect the best options with programs that can enhance your kid's gifts. You can even reach up to planning the tertiary level of education should your child want to pursue it.
Kid's Preference
There are many things to consider when choosing your child's academic path. You can find options that fit their interests, both academically and recreationally. However, factors like the school's location and price will influence how you decide. Those elements will narrow down those options. However, your child might prefer one or two choices over others.
Some of their friends might be going to the same school. They might find one choice more appealing than others.
Kids might also have regrets about their choices. If it is overwhelming enough because of potential bullying issues, changing schools should be an option. You wouldn't want your child to suffer, especially when they have to learn and develop in those campuses for most of their lives. The strategy requires constant talking with your child, even if it reaches an uncomfortable topic.
A Parent's Guidance
Kids will have preferences to the school they want to grow up in until their teenage years. However, the final decision will always fall into the parents' hands. They know best what a child needs for education because they've been through it themselves. It can be a tough world to live in, especially when you realize that education has a significant bearing on people's careers. You can choose your alma mater or even some schools you believe will provide the best education for your child. The final say will always be the parent's responsibility, even if it means going against the kid's wishes.
Kids have dreams and aspirations that they will take even if they're all grown up. The parents must help them accomplish those, starting with choosing the right school. Fortunately, knowing their hobbies and interests, as well as their wishes, can help you find an ideal choice. It might be challenging to achieve that, but being able to identify these signs can help significantly.