It's no secret that choosing the right degree or course can significantly impact your future career prospects. With so many options, it can be hard to know where to start. But don't worry. This blog post will run through some of the best degrees and courses to set you up for success in the years to come.
There are many different types of degrees and courses available, so it is essential to choose one that best suits your interests and strengths. Remember that this can be a lifelong decision. That said, here are seven of the best degrees and courses to consider:
Business Administration
A degree in business administration is perfect for those who want to enter the corporate world or start their own business. The coursework covers various topics, including accounting, finance, marketing, and management. By completing a degree in business administration, you will be prepared to assume multiple roles within a company, from entry-level positions to upper management. In addition, a business administration degree allows you to specialize in a particular area of interest. For example, you could choose to focus on accounting or marketing.
Computer science
There's no doubt that computer science is one of the most in-demand fields today. And, if you're looking for a way to secure a bright future, pursuing a degree in computer science is a great option. You'll be prepared for many exciting and rewarding careers with a computer science degree. Computer science graduates are making a real impact, from developing the latest software applications to designing innovative hardware devices. And, with the ever-changing landscape of technology, there's always something new to learn, keeping your mind sharp and your career attractive. So, if you're looking for a challenge and want to make a difference, consider pursuing a degree in computer science. It just might be the best decision you ever make.
Arts and Sciences
A degree in the arts and sciences can provide a strong foundation for a successful future. This degree encompasses a wide range of disciplines, from biology to philosophy, allowing students to develop a well-rounded skillset. In addition, arts and sciences programs often encourage critical thinking and creativity, two essential skills for success in any field. Some of the most sought-after arts and sciences jobs include roles in education, research, and management. And while some may believe that a degree in the arts and sciences is less marketable than a degree in business or engineering, the truth is that employers value the diverse perspectives and innovative thinking that arts and sciences graduates bring to the workplace.
Psychology
A degree in psychology can open the door to a wide range of exciting and rewarding careers. Whether you're interested in working with individuals, families, or organizations, psychology can provide you with the skills and knowledge you need to be successful. In addition to providing a solid foundation in the principles of psychology, a degree in psychology can also help you develop essential problem-solving, communication, and critical-thinking skills. These skills are necessary for success in any field and will help you stand out in the job market. With a degree in psychology, you'll be prepared for a bright future full of opportunities.
Healthcare Administration
With an aging population and advances in medical technology, the healthcare industry is booming and is expected to continue to grow in the coming years. This means that there will be a growing need for qualified healthcare administrators to manage the day-to-day operations of hospitals, clinics, and other healthcare facilities. A degree in healthcare administration can prepare you for this exciting and challenging career.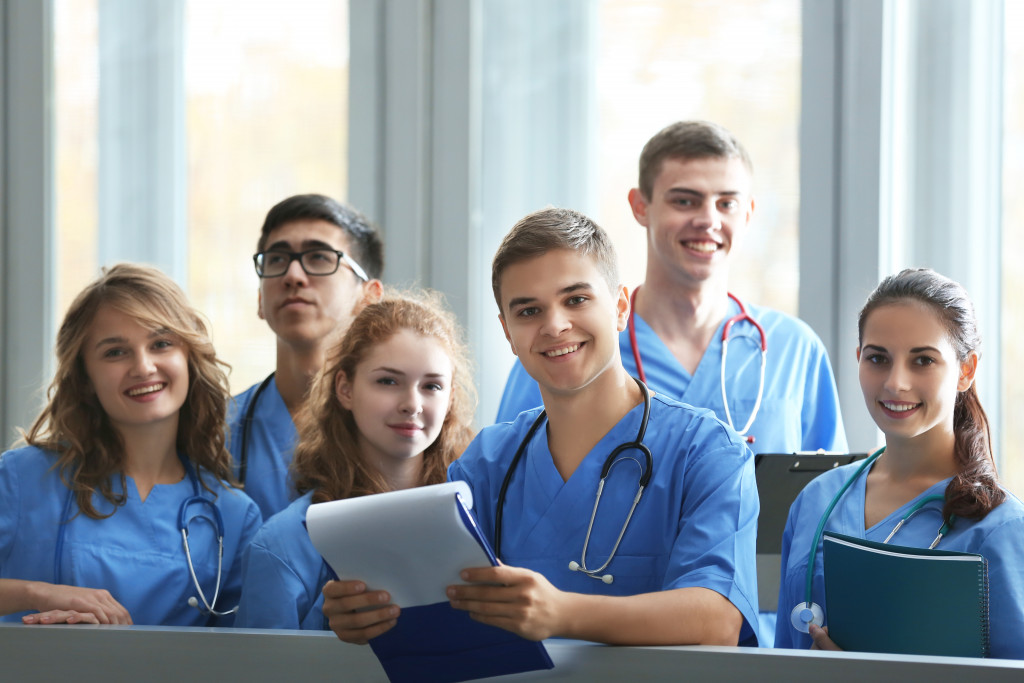 Healthcare administration programs teach students about the business side of healthcare, including finance, human resources, and information technology. In addition, students will learn about the legal and regulatory environment in which healthcare organizations operate. With a solid foundation in business and management, graduates of healthcare administration programs will be well-positioned to take on leadership roles in the healthcare industry.
Education
A degree in education can give you the knowledge and skills you need to make a difference in students' lives. With an education degree, you will learn how to effectively teach students of all ages and abilities. You will also gain an understanding of the latest educational research and trends. In addition, an education degree can allow you to specialize in a particular area of interest, such as special education or early childhood education. With an education degree, you will be prepared to pursue a career as a teacher, administrative assistant, or educational consultant. A degree in education is an investment in your future that will pay off for years.
Final thoughts
These are just seven of the best degrees and courses for a bright future – but there are many other great options. The most important thing is choosing something that interests and excites you. With hard work and determination, you can achieve anything you set your mind to!