If you want to become a Certified Nursing Assistant (CNA), you will need to pass the CNA Exam. This can be intimidating, but with some preparation and focus, you should have no problem passing on your first try. To help make this process easier, here are five strategies for taking the CNA.
1. Prepare Thoroughly
Since passing your CNA exam relies heavily on a comprehensive understanding of the material, it's essential to study and research as much as possible ahead of time. Make sure to read up on any topics you need clarification on or clarification on. If there are certain areas that you find particularly challenging, take extra time to focus on them to build a stronger understanding of the material.
Also, practice with any relevant tools or equipment you'll be required to use during the exam. This will help ensure you're comfortable and familiar with the necessary tools for your CNA exam.
Here are some CNA exam resources and websites you may find helpful:
• National Council of State Boards of Nursing
• American Red Cross
• Certified Nurse Aide Association
• Kaplan Test Prep
• Exam Edge
2. Take Practice Exams
Taking practice exams is another excellent way to prepare for your CNA exam. They give you an idea of what type of questions are on the test, and they can also help increase your confidence and boost your overall preparedness. Try to take as many practice exams as possible before the real exam to build a better understanding of how it works and get used to answering questions under a time constraint.
When taking practice exams, it's essential to pay attention to the areas you struggle with and take the time to review them. Make sure to note any difficult topics, so you can spend more time studying and preparing for those areas of the test. Additionally, if you come across questions on the practice exam that you did not cover in your preparation material, look them up and learn the answers so you are prepared for such questions on the real exam.
Taking practice exams can also help you know how to manage your time during the exam best. When taking a practice exam, try to work quickly through each question and ensure you have enough time left to review all of your answers. Doing this will ensure you are ready for the exam, where time management is key.
3. Take the Necessary CNA Training Course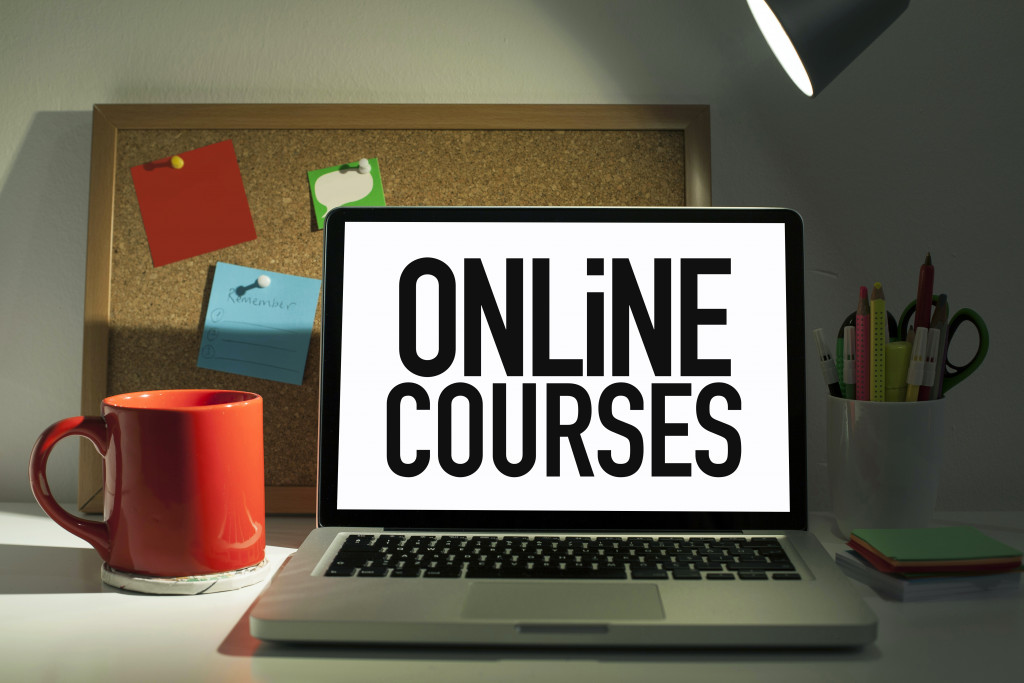 A CNA program is highly recommended if you want to pass your CNA exam on the first try. A good course will give you the necessary skills and knowledge to excel in the exam. This can be done in person or online, depending on what kind of learning style works best for you. Consider taking an additional prep class specifically designed to help prepare students for the CNA examination.
The course should cover all aspects of the job role, such as patient care, medical terminology, infection control, communication techniques, and more. It's essential to look for a course that is accredited by an approved body and provides adequate support throughout the process. When looking for a CNA training program, ensure it covers up-to-date information and is comprehensive enough to meet your needs. It's also a good idea to research the pass rate of any course you are considering and ask them questions about their program of study.
4. Apply Examination Strategies
It's important to be aware of the different examination strategies that can help you maximize your score on the CNA exam. This is because the CNA exam has a time limit, so it's essential to manage your time wisely.
Here are some tips for optimizing your score:
Read each question carefully and thoroughly.
Develop an organized approach by answering questions logically and anticipating potential answers before reading them in the text.
Use an elimination process to cross out incorrect answers and narrow down your options.
Ensure to understand the question stem before selecting an answer, as incorrect answers often rely on misunderstanding the question.
Pace yourself — don't spend too long on one question if you're unsure.
If you need clarification on the answer to a question, eliminate clearly wrong answers and guess from the remaining options.
Finally, review your answers before submitting them at the end of the exam.
By utilizing these examination strategies before taking the CNA exam, you will maximize your score and increase your chances of success.
5. Prepare Mentally
The CNA exam can be a stressful and intimidating experience. Taking the time to prepare mentally correctly is essential for success. To do this, make sure you have enough rest before the exam, plan out your strategy for the test, and eliminate any distractions that may prevent you from focusing on the material.
Also, practice deep breathing techniques or mindfulness exercises if you feel anxious. Remind yourself that you've studied hard for this test and have done everything in your power to prepare—it will be beneficial to focus on the present moment and stay calm.
The Bottom Line
Taking the CNA exam and passing on your first try is achievable with the proper preparation. By following the strategies above, you will increase your chances of success. You can confidently take the CNA exam and pass with flying colors with proper guidance and hard work.